A.I will mean the death of SEO soon 😞 😭 here is how I finally came to this conclusion👇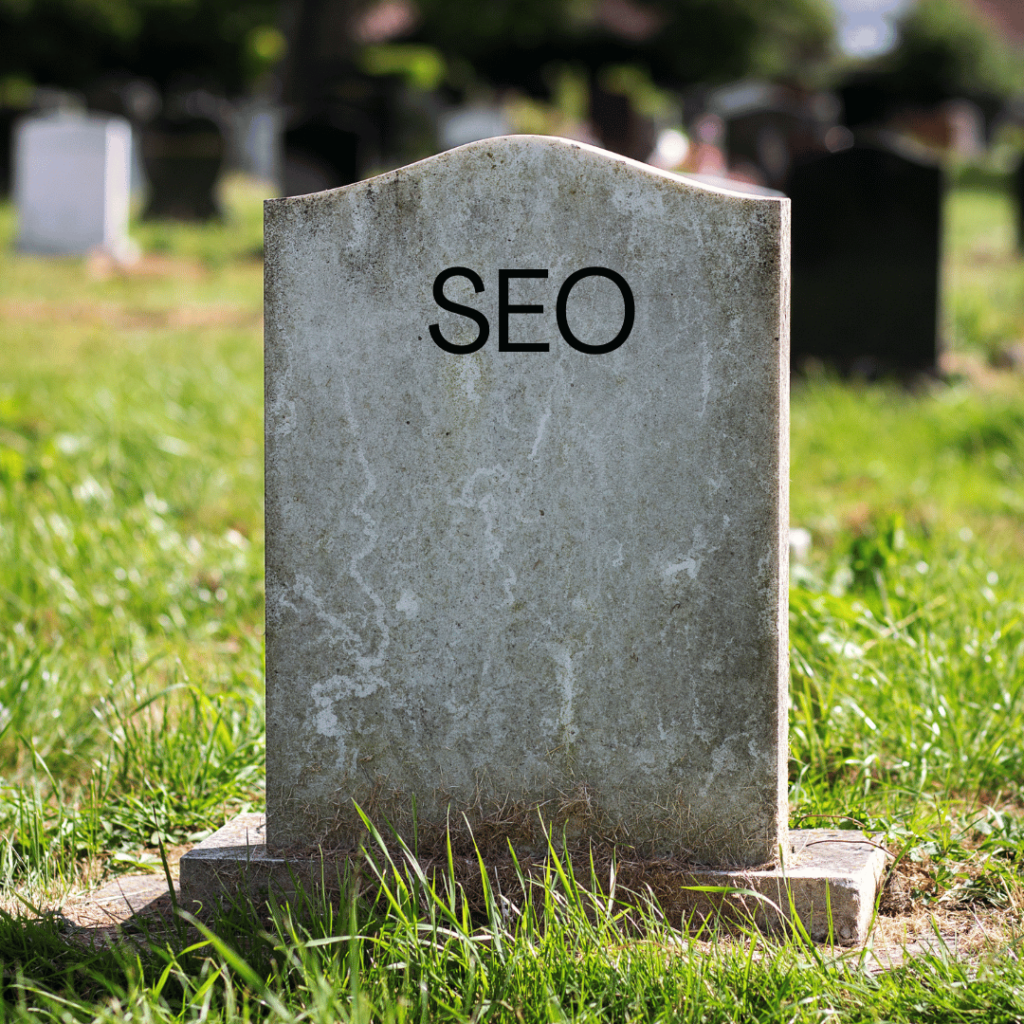 The topic of "is SEO dead?" is guaranteed to appear at least once a year. This typically happens whenever there is an opportunity to create clickbait content or a post (sorry!)
SEO has not died yet and it is very unlikely to do so anytime soon, despite all the hype surrounding A.I.
SEO is still a fantastic channel for us as an agency and many of our clients generate multiple six and seven figures a year in revenue from SEO alone
So why are people saying SEO will die?
Well there is a lot of controversy around content writing at the moment……but for years people have used A.I. to spin and generate articles. However, simply throwing hundreds of articles out onto the web is not how SEO works.
A lot of people who have tried rinsing this strategy recently have quickly seen their efforts tank.
A.I could also change how keyword research, on-page & other aspects of SEO are conducted but if anything it should help us SEO's streamline and improve our workflows rather than 'taking our jobs'……
If you've tried using A.I recently you will know that it still has a long way to go and it still has a lot of problems.
One thing I believe that will change is as A.I. becomes better people will be less likely to lean on Google for question based searches and more top of funnel style search terms.
This means that Google could potentially lose a LOT of market share and websites could lose LOTS of traffic but Google has already announced the release of Google Bard which is Googles very own A.I conversation and answer machine earlier this month.
It will be interesting to see how things develop over the next 12 months. Maybe we will see more of a swing into AEO (answer engine optimisation).
One thing that is for certain is Google makes most of their revenue from advertising spend and having businesses marketing themselves on their platform ($279 billion in 2022). I'm sure their very own A.I developments and platform changes will be focused on keeping users on the platform so businesses can still benefit fro Google in the future.
Chill out – SEO is here to stay ✌️ it's just changing again.
What are your thoughts?
#seo #searchengineoptimization #ai #searchmarketing #digitalmarketing