Summary;
YOY we increased new sales from 27 – 50 on a £4000 offer. This also led to more repeat customers.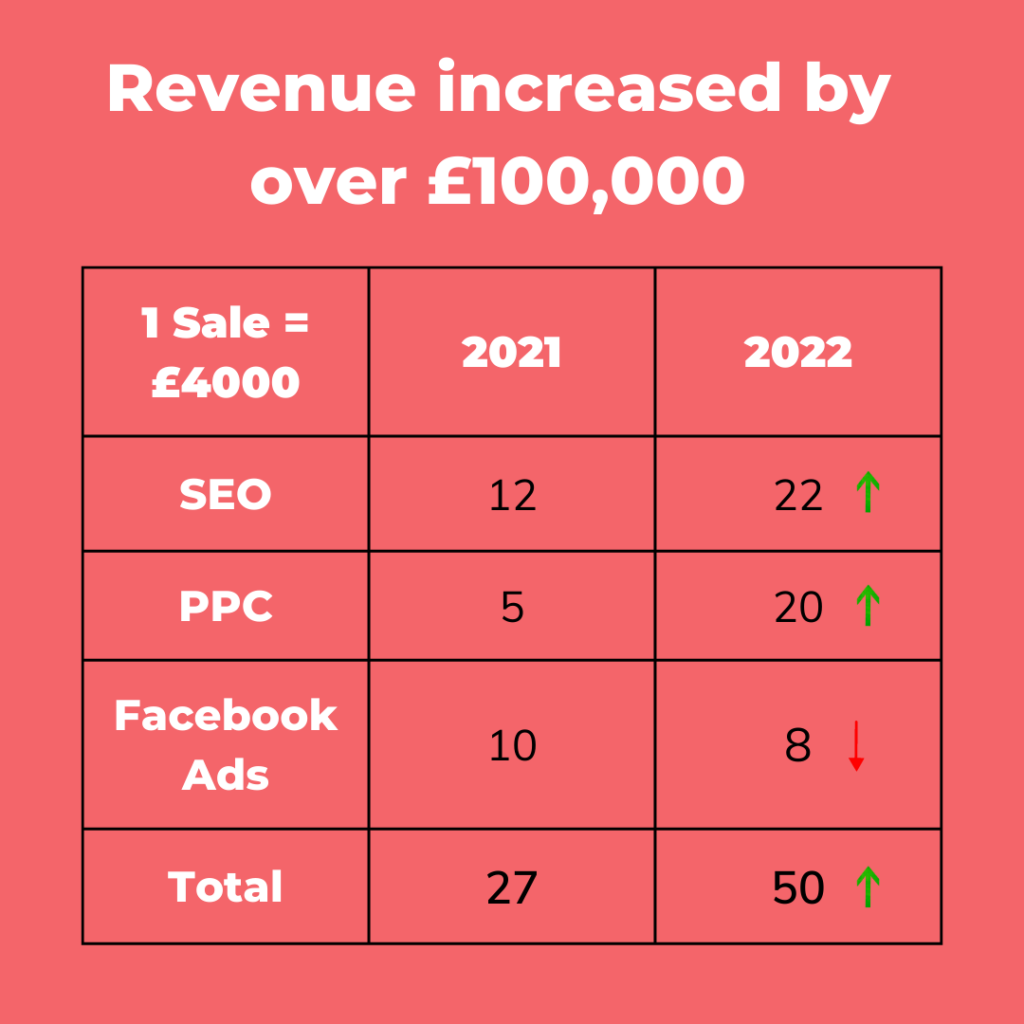 Breakdown;
We mainly focused on improving their SEO and PPC efforts but we also put a lot of energy into lead nurturing, landing pages and looking at the full sales funnel to maximise growth.
📈 Improving the sales funnel involved:
– A\B testing landing pages
– Producing relevant content that addressed objections / pain-points
– Automated Email and SMS campaigns
– Testing different re-targeting ads / campaigns
– Fixing email deliverability issues
– Gathering reviews and testimonials
– Bespoke Email and SMS campaigns
🔍 Improving their PPC campaigns involved:
– Reducing wasted spend on irrelevant / poor performing keywords
– Testing new campaigns
– A/B testing ads
– Changes we made to the sales funnel had the biggest impact
👨🏽‍💻 Improving their SEO campaigns involved:
– Focusing on low hanging fruit (keywords ranking positions 3-10 that we could push up Google easily)
– Improving backlink profile (raises overall rankings)
– Ranking for new keywords (creating new pages and implementing our strategy, message me for more details on this)
Facebook was used primarily for re-targeting and sadly we were down by 2 sales but thankfully this year we are ahead on the Facebook ad side of things.
If you are looking for a digital marketing agency that actually drives results then get in touch!