Well for this client we took their non existent SEO strategy and turned it into a 6 figure yearly marketing channel for them.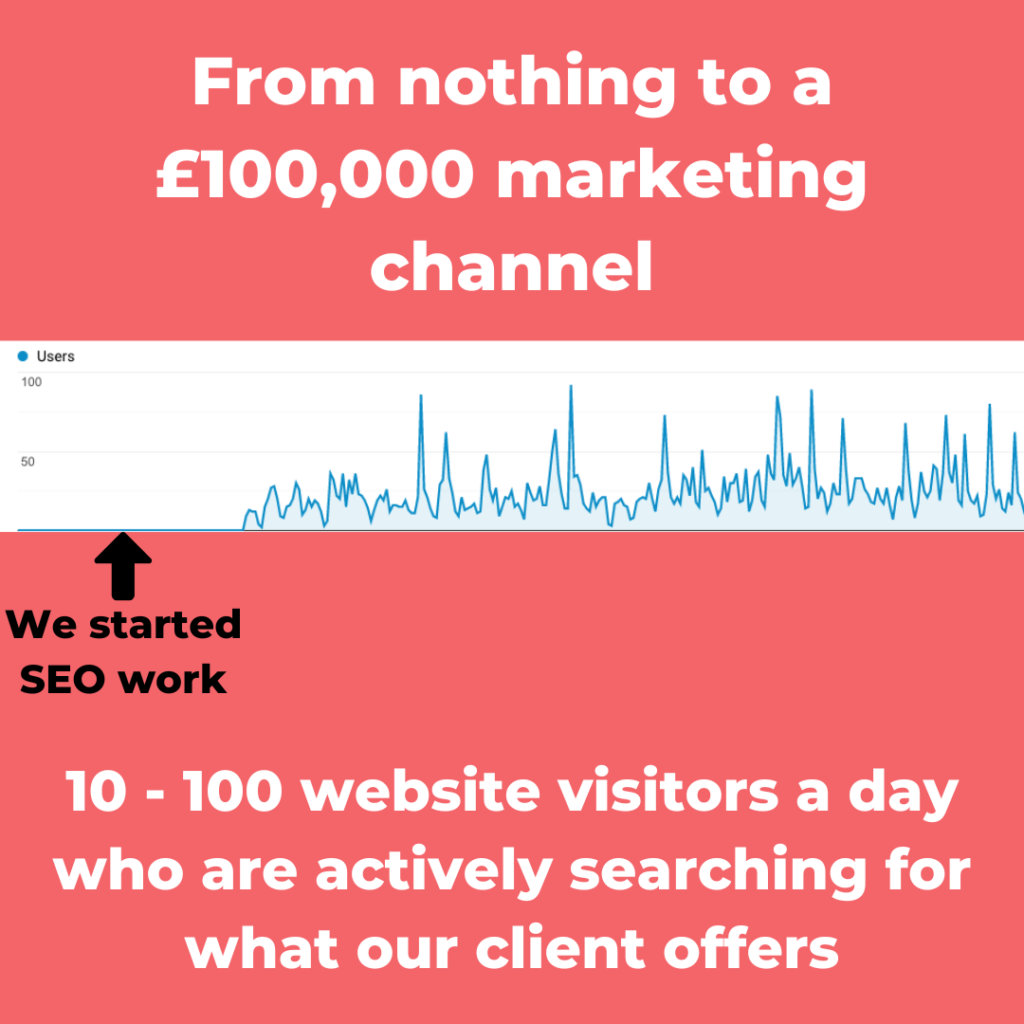 We managed to rank them #1 on Google and on page 1 of Google for a range of keywords and search terms that last year drove over £100,000 in revenue for them.
This is a service based client within the real estate industry.
We were able to get them in-front of the demand already on Google.
Oh did we forget to mention we got them similar results on Google Ads as well as paid social?
We can't get enough of transformations like this!
Any questions about this strategy feel free to get in touch and stay tuned for more posts where we breakdown our processes and tips as a search first growth agency.